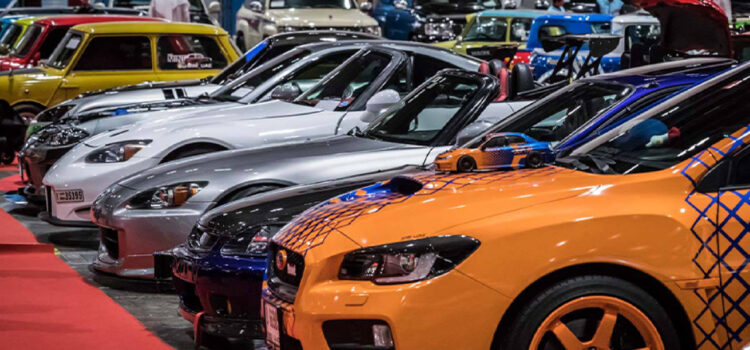 Every edition of Custom Show Emirates generates a lot of excitement and anticipation among the car and bike fans. It is an inclusive event that brings several categories of vehicles under one roof. A large number of visitors attend this annual event. Many of the exhibitors also get the chance to be a part of this custom motor show. With every annual event, Custom Show Emirates evolves into something bigger. 
The main purpose of Custom Show Emirates is to highlight the past and present of modified vehicles. It is an attempt to remind the visitors and customers that the event is all about appreciating the beauty and art of automobiles. One of the most popular categories at this show is of the sport classic cars. 
Besides all the glitz and glamour, there are a host of activities that one can take part in. There are some key aspects of Custom Show Emirates that you might be interested in. So, let's take a look at some of them:
1. Stalls
This event gets bigger and better every year with a rise in the number of exhibitors. All of these exhibitors bring with them their top customization products and services. Those visiting this event can buy the products directly from the companies exhibiting them. By doing this, they can get some inspiration for their own projects. 
Stalls are put up by the exhibitors arriving here from different parts of the world. Many local and international exhibitors from over 15 countries occupy the vast spaces of the venue. Besides the exhibitors and visitors, the sponsors and partners also participate in this event.
2. Competitions
Participants get the chance to showcase their customizing skills during competitions. Some of the examples of the challenges are custom car competitions and biker build-off. Winners of these competitions are given attractive prizes by inviting them on the stage. 
This serves as an encouragement for all the individuals with customizing skills to participate in such competitions. The winners may also get to represent the country in such shows held in other parts of the world.
3. Shows
Custom Show Emirates also gives you the opportunity to witness lots of thrilling action. You can feel the adrenaline rush during bike drifting, 4×4 drifting, and stunt driving shows. Demonstrations are also given by experts with special skills in leather works and other forms of customization. You'll certainly be left open-mouthed upon watching such amazing displays of skill.
4. Activities
Children can also have loads of fun at Custom Show Emirates. They'll also get to explore activities that educate them about different aspects of vehicles. Their parents can also have a wonderful time at the entertainment zones created for them.
5. Bikes and sand vehicles
You can also expect to see many different types of bikes and sand vehicles at this event. Over a hundred different types of bikes are put up for display. The builders of these custom bikes are always happy to offer their tips and advice. Custom Show Emirates also has places that are dedicated to customized sand vehicles. It is a great delight for all those who love to venture out into the desert on these vehicles.
5 Things You Must Know About Custom Show Emirates