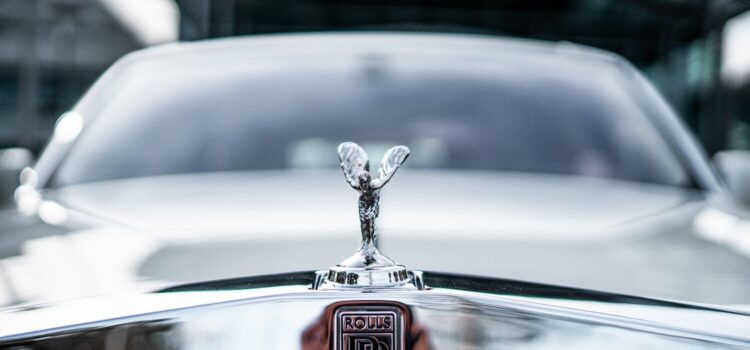 Cars are not just vehicles that take you from one place to another. They are also considered as a symbol of your lifestyle. When people see you driving a Porsche, they'll certainly think that you're someone from the league of the elite. Owning a Porsche or a Maserati can be a distant dream for many. 
However, it is easier to drive a luxury or sports car in Dubai than you think. This glamorous metropolis is a place where you'll see Ferraris and convertible Rolls Royces on the roads quite often. Such vehicles are also seen outside the fancy restaurants and valet areas of shopping malls in Dubai. 
You might wonder why so many people in Dubai own such stylish and expensive cars. Well, it would not be wrong to say that life in this metropolis is all about luxuries. This is why you won't feel you're someone special when you drive down Sheikh Zayed Road in a Bentley. You'll certainly have many others traveling in style on the streets. 
The competition among the leading brands of luxury cars in Dubai is now across the factor of exclusivity. Life in the United Arab Emirates (UAE) is also quite accommodating for luxury cars. An average individual in the metropolis earns a good tax-free salary and has access to well-maintained roads.
Driving in the UAE, according to many of its residents, is a pleasant experience. Most of the people in this country enjoy a high standard of living. This gives them the chance to own some luxurious things. There are well-lit streets with regulated and safe driving conditions. You'll never come across bumpy roads or potholes on highways.
Use of luxury cars by the government and private companies
Luxury cars are used even by the UAE government. The Dubai Police has added some stylish SUVs and luxury sports cars to their arsenal over the years. They complement their patrol cruises that have green adn white color combination. Such high-end squad cars also fit well into the life of this Emirati city. 
Much has changed since the police introduced Bugatti Veyron, the Lamborghini Aventador, and the Ferrari FF to its fleet. Now, these vehicles have taken the image of Dubai police force to another level. Luxury cars are a status symbol and many like the feeling of being high status individuals. 
Anyone who moves to Dubai for better opportunities dreams of a luxurious life in the city. With a desire to live such life, these individuals buy cars and several other items of luxury. This explains the higher percentage of car sales in Dubai when compared to other countries of the world. 
The owners of luxury cars can be placed under two categories. One is of those who buy cars either for themselves or for others. They're usually people who are car enthusiasts and have a strong liking for cars. The second category of car owners are those who buy high-end cars to show their luxurious lifestyle. Such individuals are highly affluent people and have a collection of highly expensive luxury cars.
Dubai's love for luxury cars is reflected in the kind of vehicles used by Uber and Careem. They shuttle their customers around in high-end Lexus cars that have leather seats and plush interiors. Luxury vehicles have become more of a necessity in the city today.
What owning a luxury car means in Dubai
One can find two interpretations of Lamborghinis in Dubai. One is that it is a beautiful Italian car with a splendid heritage, great horsepower, and superlative performance. The other is that it is a 'Lambo' which would add glamour to one's Instagram posts. Exclusivity has an important role to play in owning a sports car, luxury car, or a super car. 
It is human nature to desire for things that ordinary people won't have access to. Of course, there are many others who see a luxury car as a vehicle with excellent build quality. Some of the most popular brands of luxury cars in Dubai include Mercedes, BMW, and Lexus.
How so many people can afford luxury cars in Dubai
High-end luxury cars or sports cars in Dubai are generally expensive if they're brand new. Interestingly, their prices drop to 250,000 dirhams just two to three years later. The biggest reason for this is the depreciation, which happens quickly over the first two years. Most expatriates, therefore, buy a second-hand car for a lesser price.
Owning a luxury car is quite a straightforward process in the whole of UAE. Many people in this part of the world can get car loans at very low interest rates. Besides, they are given the option of spreading the payback period over 3, 4, or 5 years. Sometimes, you'll need to search for the right car dealerships for the best price.
Most of the jobs in Dubai offer an excellent pay. Those who smartly negotiate their salary earn a well-paying job and can afford a luxury car. Besides, there is no income tax in the UAE, which means that all the money that you earn is yours. 
The VAT rate in the country is just 5%, which is also quite low. As a result, people living here are left with a higher disposable income. When compared to other countries in the world, the UAE has low insurance rate. You'll be at a greater advantage if you've been driving for a longer time.
The prices of petrol is lower in the country than many other countries in the world. So, won't cost you much to fill your gas tank with the fuel in Dubai. This is also one of the reasons why many people buy luxury cars. Another amazing fact is that there is rarely an occurrence of car theft or vehicle-related crimes. This is one of the best aspects of living in this country. 
You don't have to worry about your car being stolen or vandalized by anyone. It doesn't come as a surprise to many that the UAE is one of the world's safest countries. In many other countries, expensive vehicles are stolen or damaged. Many people here enjoy a higher standard of living and every resident of the country is protected by law. 
Amazing Facts About the Presence of Luxury Cars in Dubai